Brick By Brick: Terrific News! NEW Benedictine Monastery Established in IRELAND ' ACTION ITEM!
WDTRPS ' Quinquagesima Sunday: PREPARE FOR BATTLE!
To a priest who learned the Traditional Mass and then quit because it was hard.
---
News Links:
Agenzia Fides
American Life League News
Bulletin of the Holy See
Cardinal Newman Society
Catholic League for Civil Rights
Catholic News Service
Catholic Newspapers
Catholic Prayer/Practice Guides
Catholic World News
Catholic.net
Crisis Magazine
Daily Mass Readings
Duh Vinci Code
EWTN - Live Radio and TV
EWTN News
Film Reviews
First Things
GodSpy
Holy Whapping
Human Life International
Inside The Vatican
John Paul II Sacred Arts Center
L'OSSERVATORE ROMANO
Life News
Nat Hentoff
National Catholic Register
News on Sam Alito Nomination
NRL News
Pope Benedict XVI Biography & Writings
Priests for Life
The Crossroads Initiative
The Wired Catholic
The Word From Rome
Union of Catholic Asian News
USCCB News
USCCB Pro-life News
VATICAN INFORMATION SERVICE
Vatican Radio
Views From Rome
Zenit New Service
Blogs:
Envoy
Epiphany
Extreme Catholic
Francis Cardinal Arinze Podcast
Gerard Serafin
Integrity (Jackblogs)
Mallons Media
Prolifeblogs.com
Quenta Narwenion
Shrine of Holy Whapping
Summa Contra Mundum
The Curt Jester
The Pope Blog
The Wired Catholic Blog
'Christ with me, Christ before me, Christ behind me,'' The Lorica of St Patrick
Christians Doing Good
A good take on George MacDonald's The Wise Woman'
---
Talking with Deacon Steven Greydanus at 5 PM Eastern'
Activist Abortion Academics Want RU-486 Sold at Your Local Pharmacy
Gonzaga. A Humanist University?
---
---
---
Send a tip or suggest a news article.

---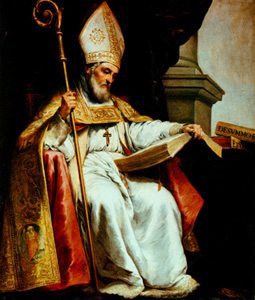 ---