ASK FATHER: CONFESSIONAL DRAMA! Penitent says, 'Bless me, Father' and actually wants a blessing!
CMP complaint culminates in victory as companies admit to illegally selling fetal tissue to...
Michigan Abortionist with long history of violations gets slap on the wrist for three felonies
---
News Links:
Agenzia Fides
American Life League News
Bulletin of the Holy See
Cardinal Newman Society
Catholic League for Civil Rights
Catholic News Service
Catholic Newspapers
Catholic Prayer/Practice Guides
Catholic World News
Catholic.net
Crisis Magazine
Daily Mass Readings
Duh Vinci Code
EWTN - Live Radio and TV
EWTN News
Film Reviews
First Things
GodSpy
Holy Whapping
Human Life International
Inside The Vatican
John Paul II Sacred Arts Center
L'OSSERVATORE ROMANO
Life News
Nat Hentoff
National Catholic Register
News on Sam Alito Nomination
NRL News
Pope Benedict XVI Biography & Writings
Priests for Life
The Crossroads Initiative
The Wired Catholic
The Word From Rome
Union of Catholic Asian News
USCCB News
USCCB Pro-life News
VATICAN INFORMATION SERVICE
Vatican Radio
Views From Rome
Zenit New Service
Blogs:
Envoy
Epiphany
Extreme Catholic
Francis Cardinal Arinze Podcast
Gerard Serafin
Integrity (Jackblogs)
Mallons Media
Prolifeblogs.com
Quenta Narwenion
Shrine of Holy Whapping
Summa Contra Mundum
The Curt Jester
The Pope Blog
The Wired Catholic Blog
Fun 2018 Catholic wall calendar
College Features Care Bears Display for Stressed Students
SPIRITUAL WARFARE! 12 December ' Pray the Rosary against Islamic terror and abortion
---
Pediatrician: Here's What I Did When a Little Boy Patient Said He Was a Girl.
ASK FATHER: Mass obligation when there's treacherous ice and I've fallen before.
PopeWatch: Franciscan Friars and Sisters of the Immaculate
---
---
---
Send a tip or suggest a news article.

---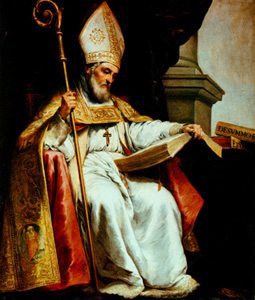 ---